[ad_1]
Image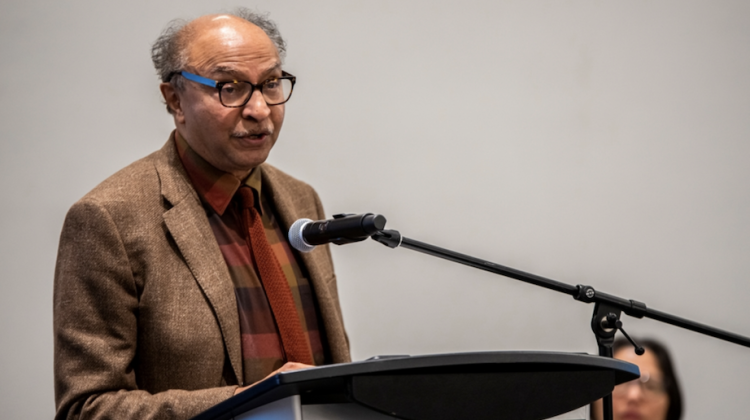 "Sanyal's critical optimism and appreciation of the often-criticized public planners do not ignore what still needs to be done to improve the lives of the poor. His approach to research, teaching, and practice rests on a central theme: that public policies do matter even if the results of interventions may differ from expectations," wrote DUSP alum Babak Manouchehrifar (PhD '22, MCP '15) in the Journal of Planning Education and Research. "The Association of Collegiate Schools of Planning's (ACSP) Distinguished Educator Award honors his unconventional approach, which fosters critical pragmatism, theoretical skepticism, and a hopeful view of social progress amid increasing attacks on the relevance of planning. Today, in an increasingly polarized era, when ideological purity and intellectual bullying have become pervasive, when both hateful dogma and apathy threaten democratic governance, Sanyal's approach which encourages doubt, empathy, and open-mindedness is as essential as ever."
Manouchehrifar's essay is the twenty-ninth in a series of essays honoring the recipients of the ACSP's Distinguished Educator Award, the organization's highest honor. Sanyal was named a recipient of the award in 2021. The Distinguished Educator award, initiated in 1983, is presented every other year in appreciation of significant scholarly, teaching, service, and practice contributions to the field of planning. Awardees are selected from candidates who are nominated by ACSP members. 
Sanyal is the Ford International Professor of Urban Development and Planning and Director of the Special Program in Urban and Regional Studies (SPURS)/ Hubert Humphrey program at the Massachusetts Institute of Technology. His teaching, research, and leadership reflect his multidisciplinary education and diverse professional practice experiences. He is the founding member of the Global Planning Education Interest Group (GPEIG), which centers a comparative perspective on planning and development based on a nuanced appreciation of and respect for, cultural, economic, and socio-political dimensions of planning practices and processes taking shape around the world.
Sanyal's MIT leadership service include serving as Department Head for DUSP ('94-'02) and as Chair of the MIT Faculty ('07-'09). Sanyal's additional recognitions include the MIT's MacVicar Faculty Award (2011), the Center of Developmental Studies' Gill-Lim Award (2018), and ACSP's inaugural award for Outstanding Service in Global Planning Education (2016). Sanyal joins three other members of the DUSP faculty who have been named a Distinguished Educator: Lawrence Susskind (2005), Lisa Peattie (1999), and Lloyd Rodwin (1997).
Watch Sanyal's speech at the 2022 ACSP award ceremony.
[ad_2]
منابع:
۱- igupa.ir ,Celebrating Bish Sanyal ,2023-07-14 22:50:04
۲- https://dusp.mit.edu/news/celebrating-bish-sanyal?rand=3761