[ad_1]
Judicial Dispute Resolution
Image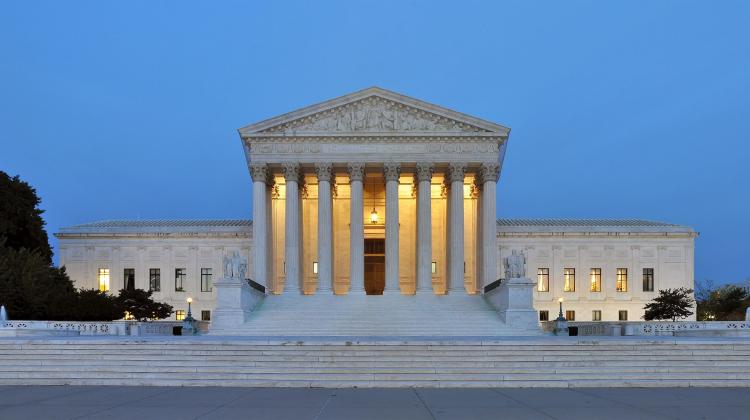 What do you imagine when you hear the phrase judicial dispute resolution? Likely, an authority figure who listens to arguments, weighs evidence, takes account of prevailing precedents, and then finds one side right and the other wrong. As our collective global society continues to center equity and justice, is such a model the best we can come up with for producing just and fair results? How might judges reinterpret their role to help disputing parties agree on how to resolve their conflict, rather than picking a winner and a loser?
In a new book from Anthem Press, authors Lawrence Susskind, Justice William Tilleman and Nicolás Parra Herrera explore such alternatives through the lens of Canadian civil cases, where judges use Judicial Dispute Resolution (JDR), when asked by the parties, to help the litigants and their lawyers reach a voluntary, but binding, agreement.  
"JDR in Canada, and some other countries, offers a judicial mediation option that is rarely used in the United States. From our first study of available JDR data, it looks as if this option produces more just outcomes in the eyes of all the parties," said to Susskind.
Nine detailed JDR cases, opened up to study by the Provincial High Court in Alberta, were prepared by students in a research seminar at Harvard Law School offered by Professor Susskind and Justice Tilleman. These cases became the focus of the book. 
Tilleman was appointed to the Court of Queen's Bench in 2009. Before that, he chaired Alberta's Energy Board, Public Utilities Board, and Environmental Appeals Board. He practiced energy and environmental law, including prosecuting and defending cases while helping Alaska with civil claims for pollution. 
Parra-Herrera is a Doctoral Fellow at the Program on Negotiation at Harvard Law School where he studies alternative dispute resolution in the US and Latin America, and is a Visiting Professor at Universidad de los Andes (in Colombia). 
Susskind is the Ford Professor of Urban and Environmental Planning at MIT and co-founder and Vice Chair of the inter-university Program on Negotiation (PON) at Harvard Law School. He also heads the pedagogy initiative and the Teaching Negotiation Resource Center at PON.
"Mediation gives self determination back to the parties, and by doing so, allows them to explore whatever deeper issues may be at stake, not just the issues they are permitted to bring to litigation," said Susskind. "JDR is not just a method of resolving individual disputes; it can be considered a whole system that integrates two domains that are typically considered separately: the administration of the courts (including the role of judges) and the quality of justice produced. Other countries need to train their judges to mediate, rather than adjudicate, when asked to do so by the parties that come before them."
Order a copy of Judicial Dispute Resolution: New Roles for Judges in Ensuring Justice from Anthem Press
[ad_2]
منابع:
۱- igupa.ir ,Judicial Dispute Resolution ,2023-06-24 19:25:03
۲- https://dusp.mit.edu/news/judicial-dispute-resolution?rand=3761